Prema Devi, a smallholder farmer in India, is paving the way for more women in her community – including her daughter – by applying leadership skills learned through TechnoServe training.
Growing up, Prema Devi never dreamed that she would break gender stereotypes in her small farming community.
Prema, now a 37-year-old mother, was raised in the northern Indian state of Uttar Pradesh, which has some of the highest rates of gender-based violence in the country and among the lowest rates of women's participation in the workforce.
For years, her family farmed wheat and rice on shared land of just 1.5 acres, like many households in the region that rely on agriculture for their livelihood. But they could never seem to get ahead.
"As our production is not much, we could not bargain for better prices with the traders and had to arrange for the transport of our products on our own," Prema remembers.
"We used to be very worried about just meeting our basic household expenditures."
A few years ago, that began to change.
Read also How to put women at the centre of Africa's food systems
Working Together to Change the Future Despite New Challenges
Tired of losing profits from their hard-won harvests, farmers in Prema's area started the Raebareli Farmer Producer Company Ltd. (RFPCL) in 2015.
They aimed to share knowledge, improve their purchasing and negotiating power, and grow their profits so these women could build sustainable livelihoods.
But things didn't go as smoothly as they hoped.
Without technical and business guidance, RFCPL struggled to comply with certain buyer provisions, paying financial penalties as a result.
A few years in, the group that had been created with such optimism was generating little revenue and seemed in danger of shutting down.
When TechnoServe's India team first encountered RFCPL in January 2019, Prema Devi had been named its director just months before. Her fellow farmers were impressed with her confidence and natural leadership ability – but Prema found herself in a bind.
"I was getting disillusioned, and we thought the company would probably not survive for long," she confesses. "We desperately needed support to sustain our company."
Read also Women's Innovation for Sustainable Enterprise: Women farmers get Solar Hub for info on weather, link them to marketers, agro-processors
The challenges RFCPL was facing echoed the struggles of farmers all across India. Despite rapid modernisation in many of India's urban areas, many of the country's farmers still earn low incomes, and increasingly suffer from climate change threats.
A spate of rural suicides and widespread farmer protests in New Delhi recently highlighted these challenges on a global scale.
Gender Equity and Sustainable Farming Create a New Path
Since January 2019, TechnoServe has led the Sustainable Livelihoods for Smallholder Farmers program in the villages of Uttar Pradesh, India, with grant funding from the Walmart Foundation.
The programme works with 11 farmer producer organizations (FPOs) like RFPCL in the state to increase their profitability and sustainability and improve their ability to serve the needs of smallholder farmers.
With a focus on gender equity, the program encourages women farmers to come forward and assume leadership roles in their communities.
As of July 2021, TechnoServe ensured that more than 50% of the new members joining the FPOs were women, and currently there are 18 women leaders across the FPOs.
In Uttar Pradesh, TechnoServe set to work helping Prema's farmer group identify the issues holding them back and get the training to fix those problems.
Read also Food City wholesale market in Moscow is oversaturated with Uzbek table grapes – prices are very low and will keep falling
Through intensive training sessions – structured to fit the schedules of women with household duties – it advised the group on:
Improving their market connections
Expanding their access to finance
Leadership training
These are just a few of the skills that help women build sustainable livelihoods through farming. The TechnoServe team also worked with the farmer group leadership in particular on other important skills like business planning, financial management, and compliance.
In the two years since TechnoServe has worked with RFPCL, the group has doubled its revenue and increased its profits over 500%.
The group has also focused on promoting women directors and shareholders in the company. 
"I was really worried, but since TechnoServe's arrival, our [monthly] profit – a mere $241 before – has now crossed $1,340," Prema says.
"Our company is doing very well and did not face a single [compliance] penalty last year."
Read also Experts discuss strategies to improve food safety in traditional markets in Asia Pacific
Leading Confidently Helps Women Build Sustainable Livelihoods and Break Gender Stereotypes
Prema played a large role in her farmer group's success – actively participating in all of TechnoServe's training sessions and regularly contributing to the FPO's board meetings.
"I feel much more confident in running the company now," Prema says.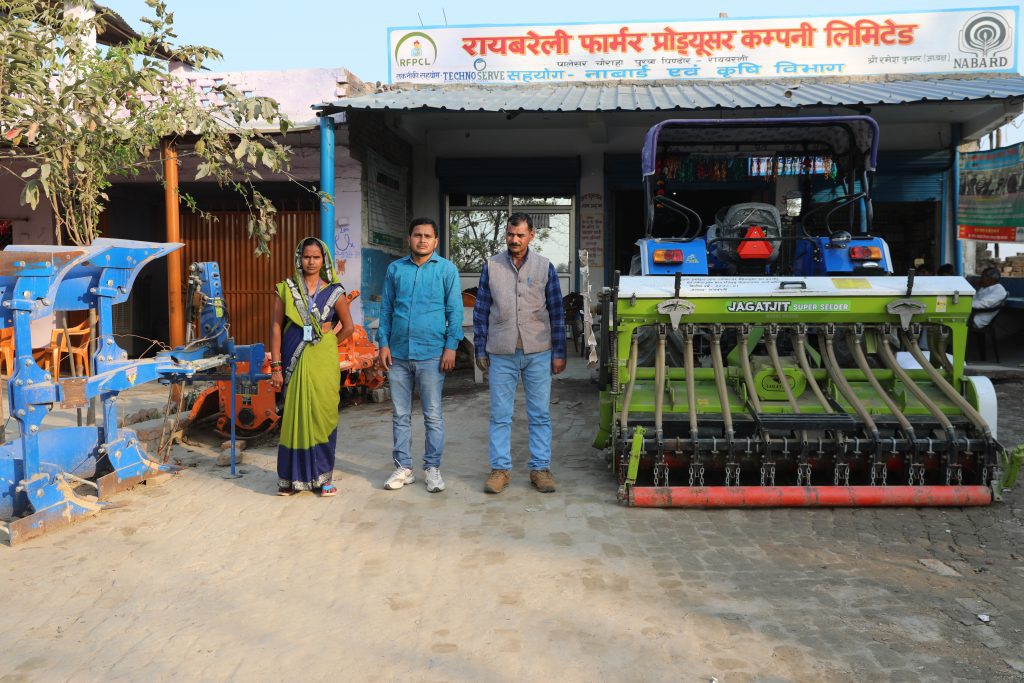 Soon, Prema realized that her improved leadership ability was helping change gender perceptions in her community.
"At first when I went out to work, my neighbors used to comment" on the unusual sight of a woman in the workforce, she says. "But now as the company has progressed, the same people come to our company and greet me."
Read also Breaking down the barriers of disability through beekeeping
When COVID-19 hit India, Prema further modeled a new type of women's leadership. With travel restrictions limiting farmers' abilities to get their crops to market, Prema stepped in to lead the RFPCL's procurement – an activity traditionally performed by men that involves collecting harvests from all member farmers.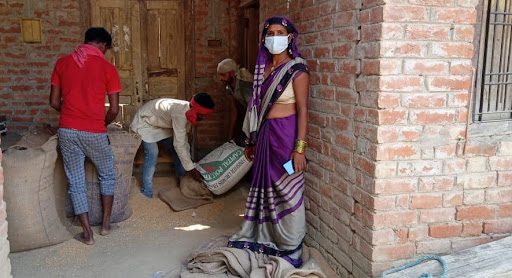 And with her newfound confidence, Prema has opened up a garment stitching centre on her own, which employs three people. She aims to expand her stitching centre to enable women from low-income households to learn valuable skills for maintaining an income.
Prema is now hopeful that her improved income will enable her 17-year-old daughter to complete her education despite the ongoing COVID-19 pandemic. Her daughter is in high school and the lockdowns forced the closure of schools. In the meantime, Prema invested in a smartphone worth INR 10,000 ($136) for her daughter's remote learning.
"After working with TechnoServe, I really feel that we can make a difference in our lives and of others if we have the right support, information, and encouragement," she says. "I want to add many more women farmers to the company so that they also benefit from it."