After growing up watching his family grow coffee on their land in the Sidama region of Ethiopia, Amanuel Belay followed suit. But years of repetitive farming practices dulled his success.
An environmentally sustainable TechnoServe program changed all that – and encouraged Amanuel to start helping other farmers.
Amanuel Belay grew up in Sidama, Ethiopia, one of the country's leading coffee-producing regions.
Nestled between two lakes, the countryside rises up from flat plains to highlands, creating fertile soil and temperate climates for growing coffee.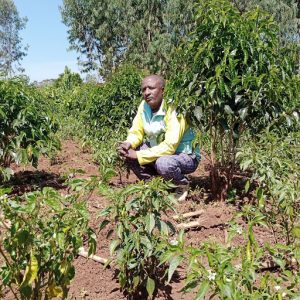 Coffee is a critical crop for smallholder coffee farmers across Ethiopia, where coffee constitutes roughly 29% of the country's total exports.
Amanuel – like many other children in the community – grew up watching his parents grow this ever-important crop on their 0.61-hectare farm.
Once he was an adult, Amanuel followed in their footsteps as a coffee farmer, planting new seeds on inherited land and replacing the old trees on land that was now his to manage.
But it wasn't easy.
Challenges for Coffee Farmers in Ethiopia
While the Sidama region plays a significant role in Ethiopia's status as Africa's top coffee producer, environmental degradation and world coffee price fluctuations have raised issues of food security for many farmers and their local communities.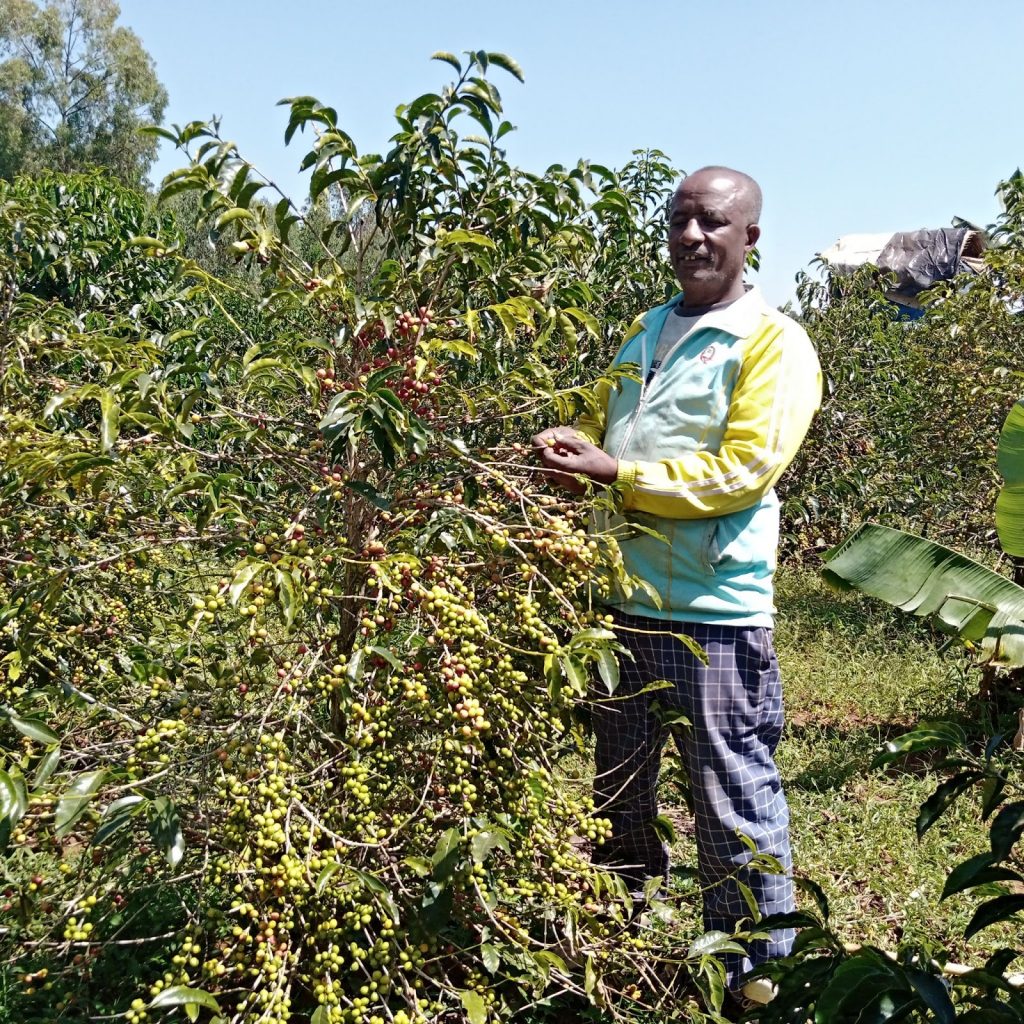 These concerns were real for Amanuel, who realized the productivity of his farm and the quality of the coffee were low compared to the inputs required.
Amanuel would often dig under the coffee trees canopy to remove weeds and "sometimes cut the roots of the coffee trees," he says. This practice would reduce yields for some trees.
"I remember the fruitless efforts that I put into those years," the now 54-year-old farmer reflects.
But Amanuel wasn't prepared to give up. His wife and seven children depend on the farm as their main source of income.