The 2020 National Best Farmer, Mr. Solomon Kwasi Amoah, has encouraged students of the School of Agriculture of the University of Cape Coast to take advantage of the numerous business opportunities in the agriculture sector.
Mr. Amoah was interacting with students of the School at a programme dubbed "Time with the National Best Farmer" at the Main Auditorium.
The 2020 National Best Farmer shared his personal life experiences, explaining the importance of agriculture especially during the COVID-19 pandemic.
Read also Key things Young African Entrepreneur must do to succeed in Agriculture
He informed students of the market opportunities in agriculture such as livestock marketing and processing. He noted that agriculture was lucrative for business and urged students to put in efforts to venture into the sector.
"Be proud to be an Agric student. There is no profit if you don't practice what you learnt after school. It is your time, it is your chance, make your country proud." he said.
Read also Women in Agriculture: My experience shows youth need not waste time looking for jobs – Farmer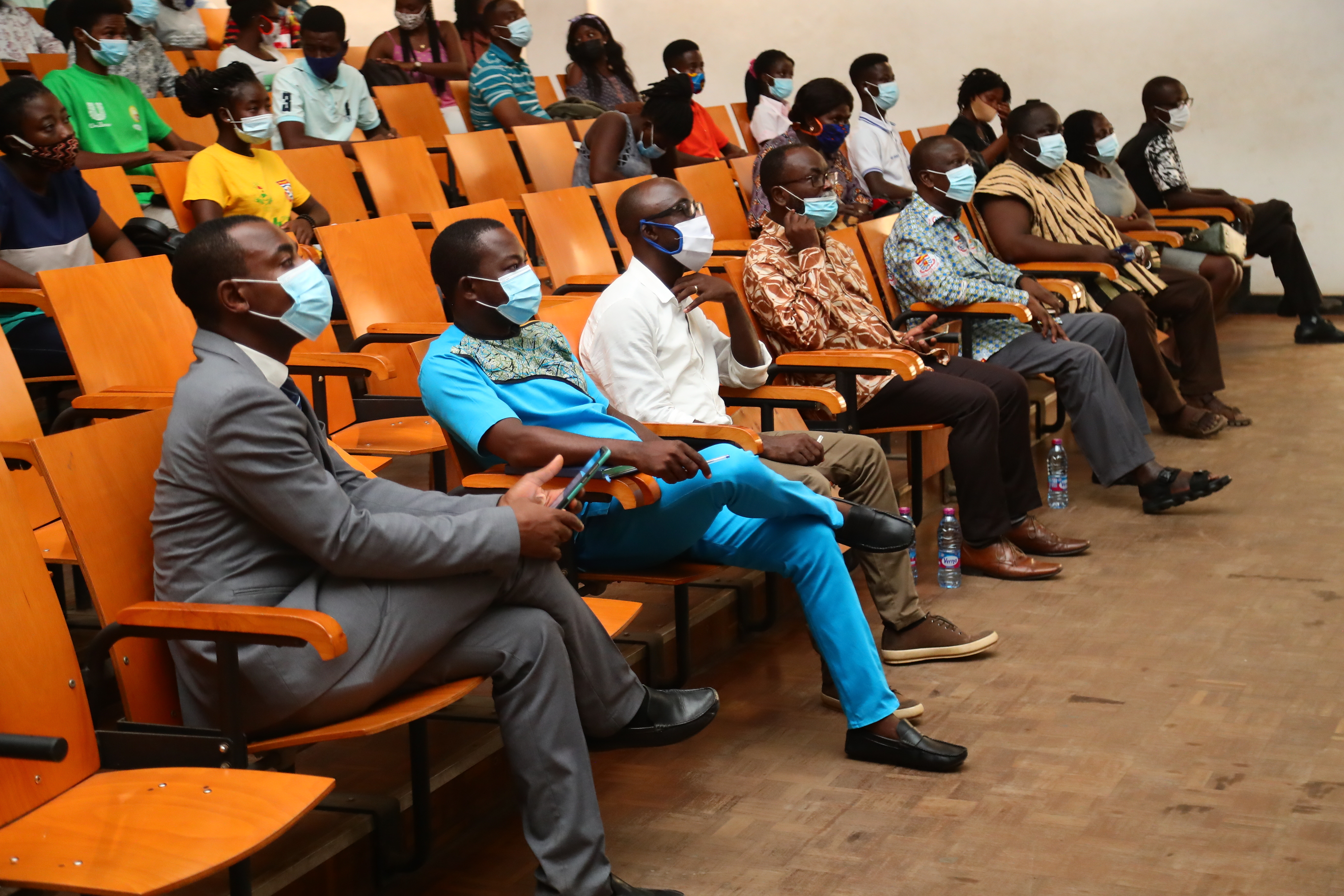 Speaking on the behalf of the Provost of the College of Agriculture and Natural Sciences, the Dean of the School of Agriculture, Prof. Henry De-Graft Acquah, said the aim of the School was to provide leadership in agricultural education and train students, farmers, entrepreneurs, and stakeholders in agricultural enterprise.
Read also Rwandan farmers take advantage of Chinese opportunities
He noted that there were many job opportunities in the agricultural sector that students could take advantage of to set up their future businesses.
Prof. De-Graft Acquah further explained that the issue of unemployed graduates in the country could be curbed if graduates could take up farming as a business so they could employ themselves and others.
After the presentation, a question-and-answer session was held allowing students to bring forward their questions and opinions.