Demand for frozen durian has jumped throughout the pandemic. And according to Dennis Sever with Exotic Growers, Inc. in Homestead, FL, has seen a pickup in durian demand by 100 percent in 2020, particularly from his customers who work in the online market.
"In 2019, we didn't do that much durian. We used to bring in a pallet a week. And in 2020, we brought in a container a week," he says of the exotic tree fruit.
Demand for frozen Durian is coming not only from the Asian community but younger generations as well.
Sever is bringing in the frozen fruit from Vietnam and Malaysia, though he notes that the Philippines and Thailand also ship to the U.S.
"Since durian from Costa Rica has been allowed to come into the U.S. two years ago, we planted our own fields there. But durian is a slow-growing plant and it's going to take 10 years before we see any production," he says.
Frozen over fresh?
It's notable that this demand is in the frozen market where the fruit is shipped in ready-to-eat and whole piece options.
Read also Ban on pomegranate imports lifted in Kurdistan Region
"The fresh durian, sometimes they don't ripen properly. And it's a very expensive fruit — it goes for $50-$60/case. So, if you open it up and it's rotten inside, that's a loss," says Sever. "With frozen, you know it's ripe."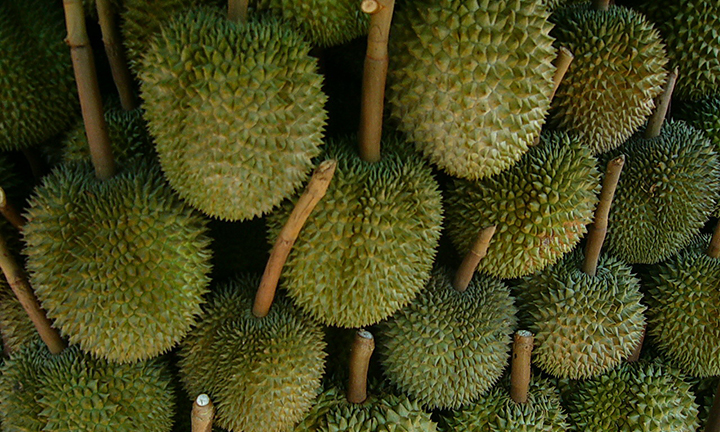 While durian is popular with the Asian community — particularly at this time of year with events such as Chinese New Year on the horizon — Sever attributes the lift in demand to the pandemic.
Read also Zimbabwe: Garlic farmers urged to increase exports
"A lot of people have to stay home and can't go out to eat as much in 2020, so orders increased every week. It's the younger generation too—they're trying new things," says Sever.
As for pricing, it continues to remain stable even with the increased demand.