The Chief Executive Officer of BEIT Farms, Mr. Evans Larbi, is asking farmers across the African continent to see farming as a serious business.
The Chief Executive Officer believes that agriculture plays an important role when it comes to the economic development of this continent.
"The continent has some of the richest natural resources for agricultural production in the world, so why are we still importing junk foods into our continent" he quizzed.
The Chief Executive Officer made these remarks in an interview with this reporter, at the Africa Smallholder Farmers Summit 2020 with the theme; "Creating jobs for African Women and Youth through smallholder farming".
The summit brought together participants from Ghana and other Africa countries here in Accra.
The summit was organized by BEIT Farms Ghana in collaboration with the University of Ghana (Agric Department), Ag-INNOVATE, and Ghana Association of Agricultural Economist (GAAE).
Read also Bigmanism: A canker destroying local businesses
Mr. Larbi pointed out that unlocking the country's agricultural potential will create jobs as well as providing enough food for domestic supply, adding that the task was made more urgent by the vast sums spent on food imports, with Africa spending an annual total of about US$35bn.
However, a change in strategy will be necessary in order to achieve this goal, Larbi added. "Agriculture must cease being treated as a development programme; agriculture must henceforth be treated as a business," the CEO said.
Chief Executive Officer for Okata Farms Mrs. Mabel Akoto Kwudzo and 2017 second national best farmer believes that there needs to be a comprehensive repositioning of agriculture among the nation's youth, including how it is presented in the school system and, by extension, viewed by society as a lesser career choice.
Read also 40,000 young people in Nigeria to benefit from Young Africa Works-IITA Project Training Programme
Mrs. Kwudzo said that along with creating a youth in agriculture policy, which would address some of the long-standing issues that face the youth in agriculture such as access to land and funding for agriculture, marketing and information about the industry, the issue of how agriculture is taught in schools will also have to be addressed.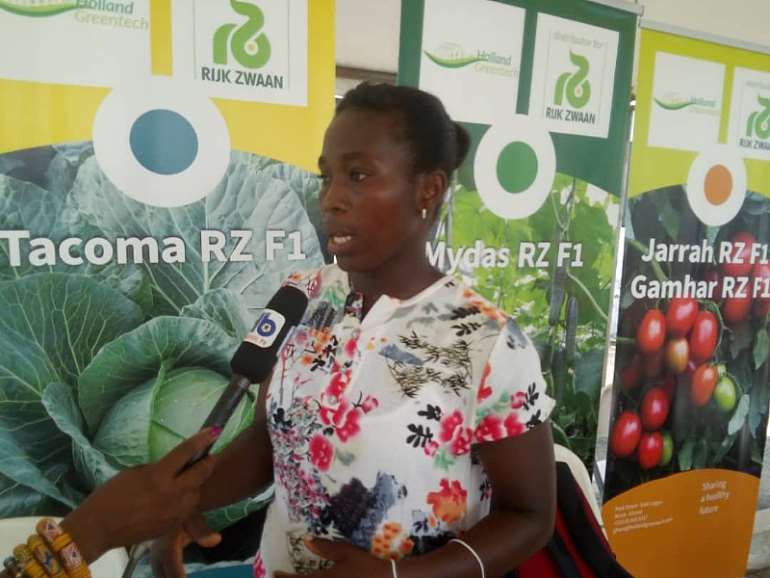 "There also has to be a bigger approach and a bigger rethink, and a part of that rethink will have to start in our education sector," she said.
Read also Making Good Money From Tomato Production, Cost-Benefit Analysis
The 2020 Best Farmer, Youth in Agriculture for the Upper Manya Krobo District in the Eastern Region underscored the urgency for consistent advocacy on the challenges confronting smallholder farmers and entreated the media to mainstream the sector in the national agenda.
Read also Next NDC government to establish farmers' mechanisation centres
"Agriculture is not a secondary profession. It's not a fallback profession. It is not something you do if you don't have anything else to do. We need agriculture to be given pride of place in our education curriculum and not just to be taught to our students on the basis of primary agriculture," she also said.