Osabarima Kwesi Atta II, the Omanhen of the Oguaa traditional area, has admonished staff of the newly commissioned passport office in Cape Coast against entertaining the activities of intermediaries commonly called 'goro boys'.
According to Osabarima Kwesi Atta II, the activities of such intermediaries pose untoward challenges frustrating the whole process of passport acquisition.
Speaking at the commissioning of a new passport application centre in Cape Coast, Osabarima Kwesi Atta II indicated that the establishment of the facility has come to relieve people of the Central Region from the challenges that residents faced in the acquisition of passports.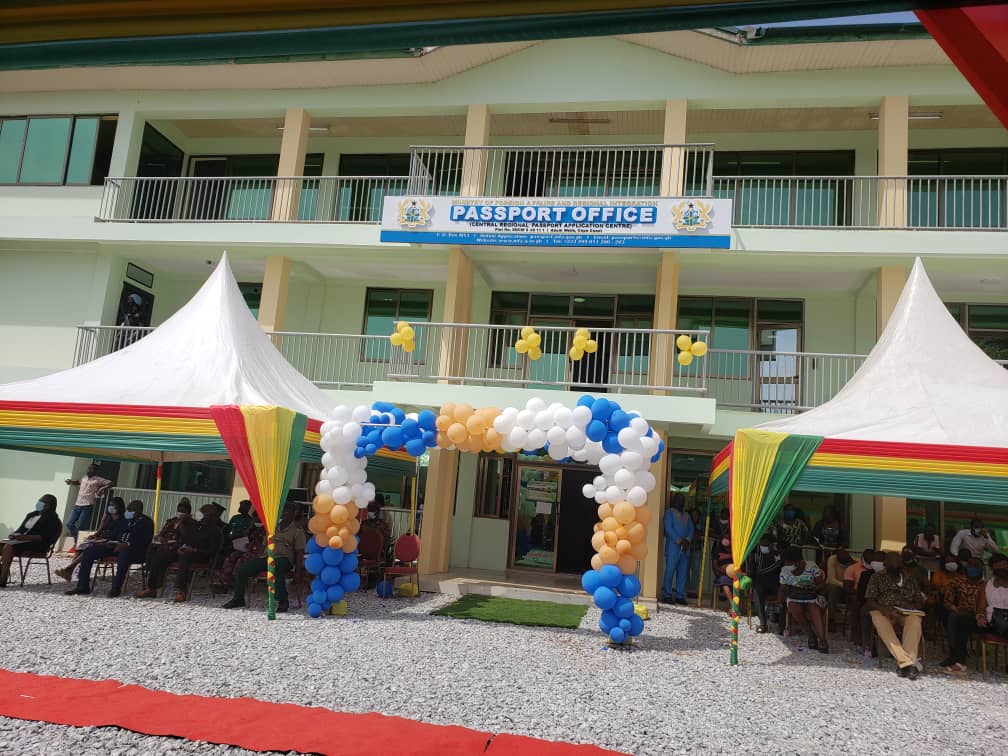 For many years, residents in the Central Region – the hub of Ghana's Tourism – have been calling for a Passport Processing Office in the region to take care of the burden and stress of traveling to either Takoradi or Accra.
Read also WAKANDA CITY OF RETURN: Cape Coast signs MoU with African Diaspora Development Institute, others for creation of Ultra-Modern Smart City
This also comes in to reduce the pressure on the existing ones at Accra and Takoradi.
The Deputy Minister of Foreign Affairs and Regional Integration, Mohammed Habibu Tijani, gave the hint earlier this year that passport application centres were soon going to be opened in Cape Coast and Wa to ease the stress of acquiring the identity and travelling document.
With the commissioning of this new office prospective passport applicants will not have to travel to either Accra or Takoradi to process their traveling passports.