Bees for development Ghana (BfdG), a specialist beekeeping NGO dedicated to serving and developing the beekeeping sector in Ghana, has distributed beekeeping equipment worth over GHS35 000 to citrus farmers in the Abura-Asebu-Kwamankese district to start beekeeping.
This forms part of their maiden project in the central region of Ghana dubbed "Citrus, Bees and Livelihood Project".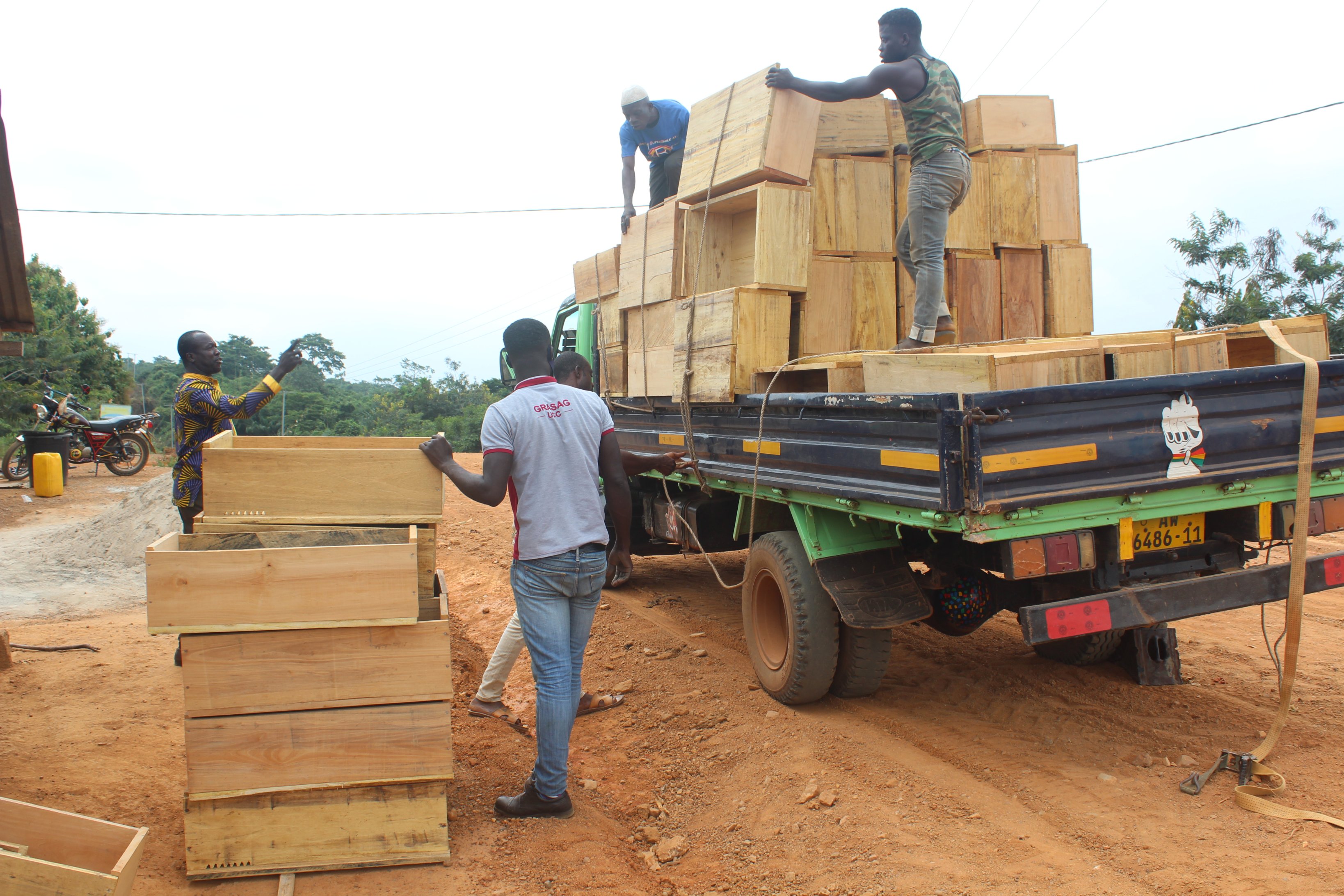 A major challenge to the citrus growers is the marketing of their produce [fruits] after harvest. Farmers are offered very low prices such that at the end of the fruiting season their total incomes fall below farm input costs.
Other challenges include high cost of farm maintenance in the forms of hired labour for weed control, tree pruning and infestation of fruit flies confront producers.
Read also Bees for Development Ghana Trains Unemployed Youth in Beekeeping
The citrus farmers in the Central Region's Abura-Asebu-Kwamankese District see overabundance of citrus fruits as not a gift or blessing, but a burden.
As a result, many farmers have abandoned their farms or have replaced their citrus trees with low earning food crops such as cassava and maize.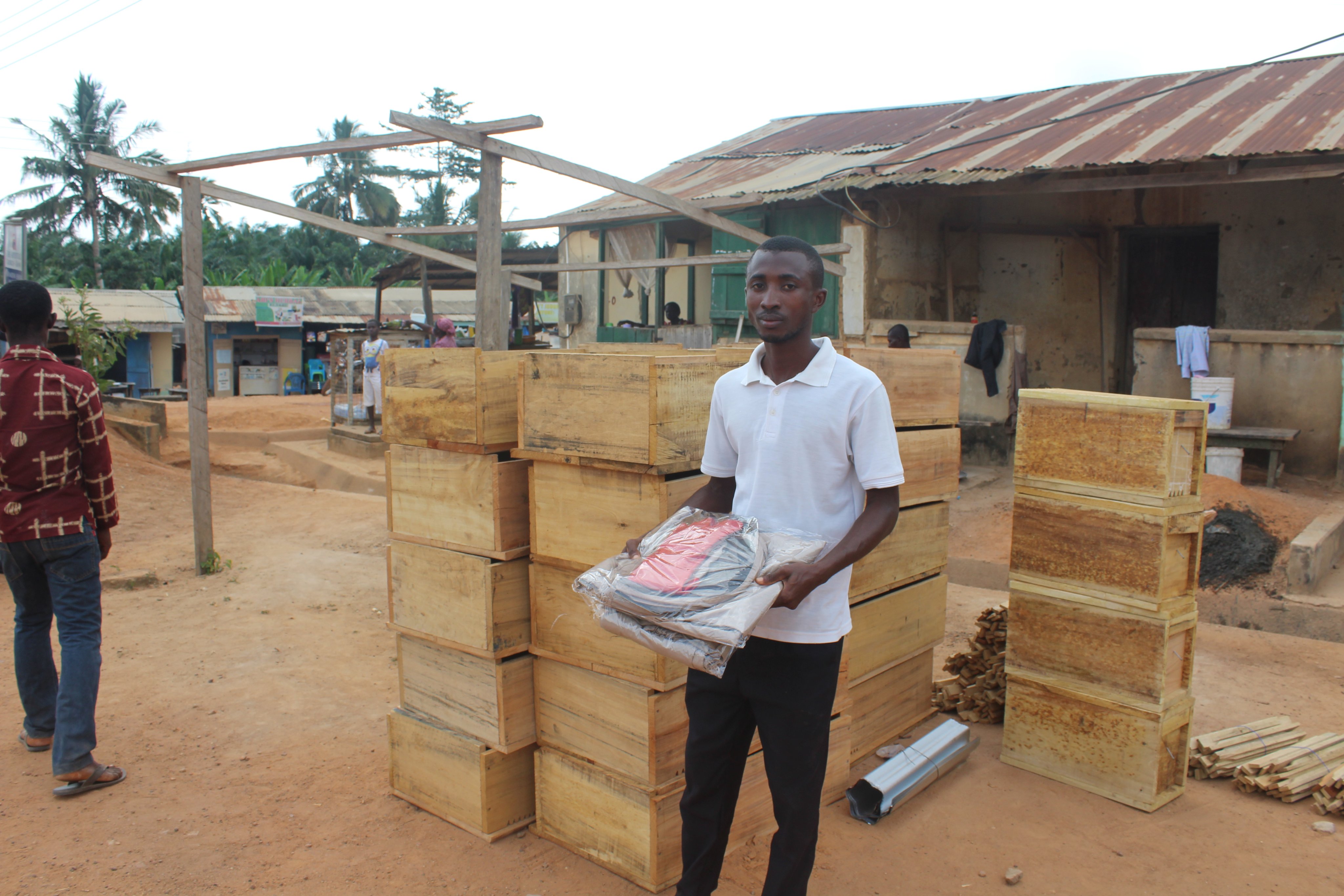 As an independent beekeeping organisation dedicated to create wealth and to provide pollination services for crops and natural environments using bees, BfdG saw an opportunity in this situation and believed something could be done to better the livelihood of the people in the area.
As a result they introduced a project called Citrus, Bees and Livelihood to provide an alternative income for the citrus farmers.
Read also Promoting Sustainable Beekeeping to Alleviate Deprivation and Poverty
Earlier BfdG trained one hundred (100) citrus farmers from ten (11) communities (Ahonfie, Apaakrom, Kroforodo, Asebu Ebu, Asuansi, Egyirkrom, Kwekutu, Musunkwa, New Ebu, Nyamedom and Pra-Ewusi) in the A. A. K. district in beekeeping to earn additional income for their respective families.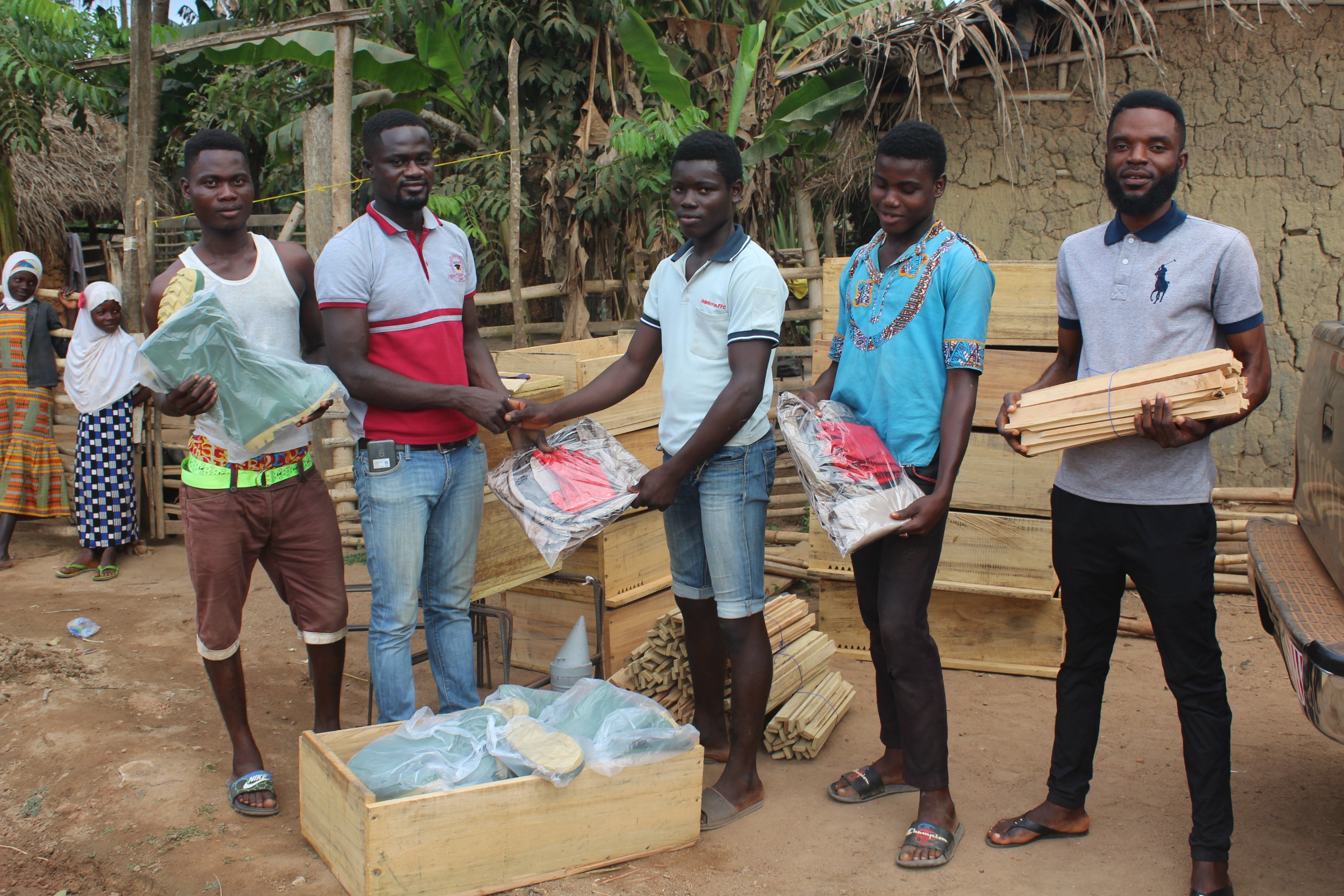 All these people have received various beekeeping items such as a topbar hive with a stand and roofing sheet, beesuit, smoker, a pair of wellington boot, hive tool, etc.
The leaders of the various communities received the items on behalf of the groups and thanked the staff of Bees for development Ghana for supporting them to earn an alternative to support their families.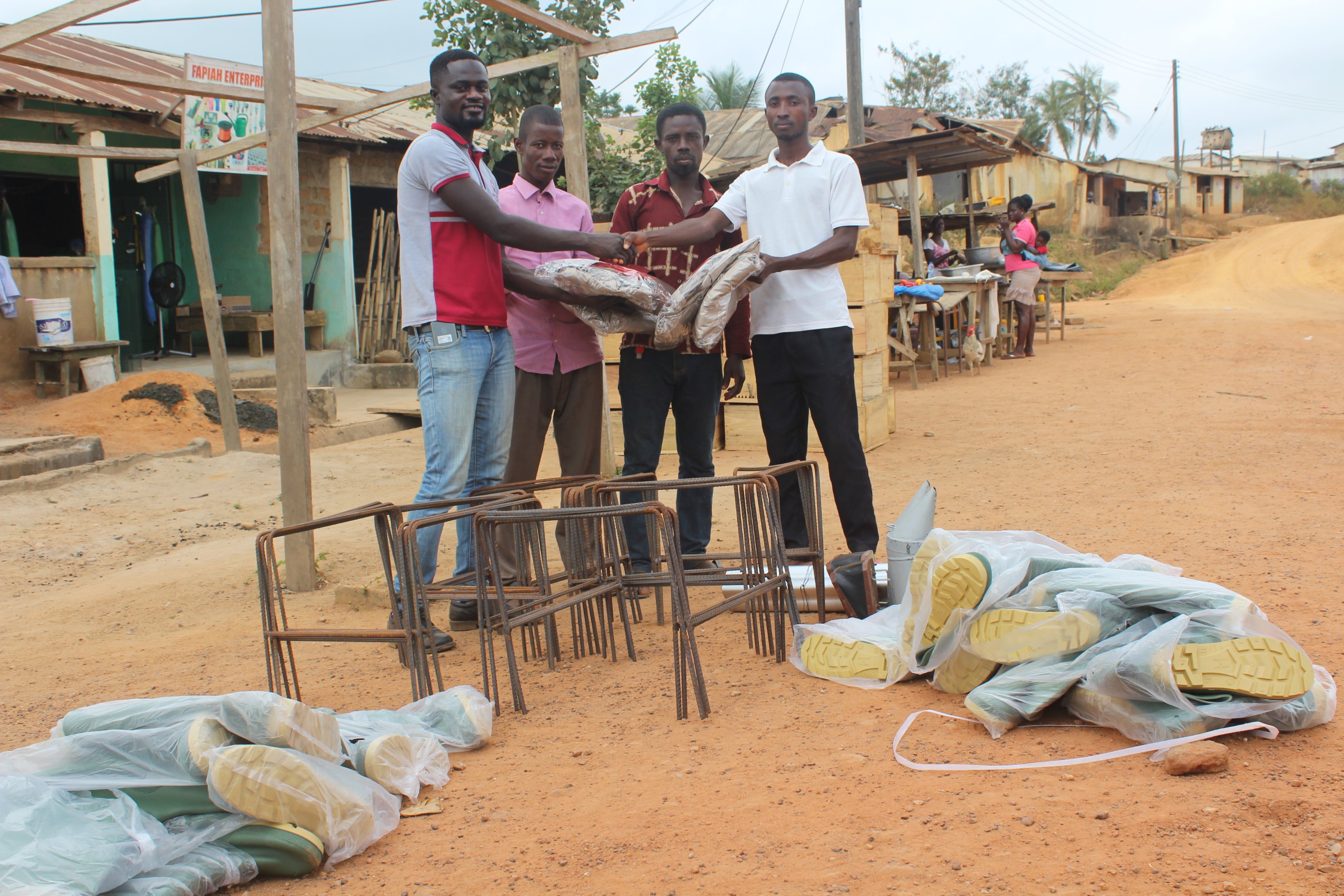 They promised to put both the knowledge and the equipment to good use in order to achieve its intended purpose.
One beneficiary, Peter Andoh, said "we believe this will help us get another source of income since we do not get anything from our citrus farms. It is good news for us to use our abandoned plantations for beekeeping to earn income for our families. We have heard there is a lot of money from honey and we are going to work hard to benefit from that."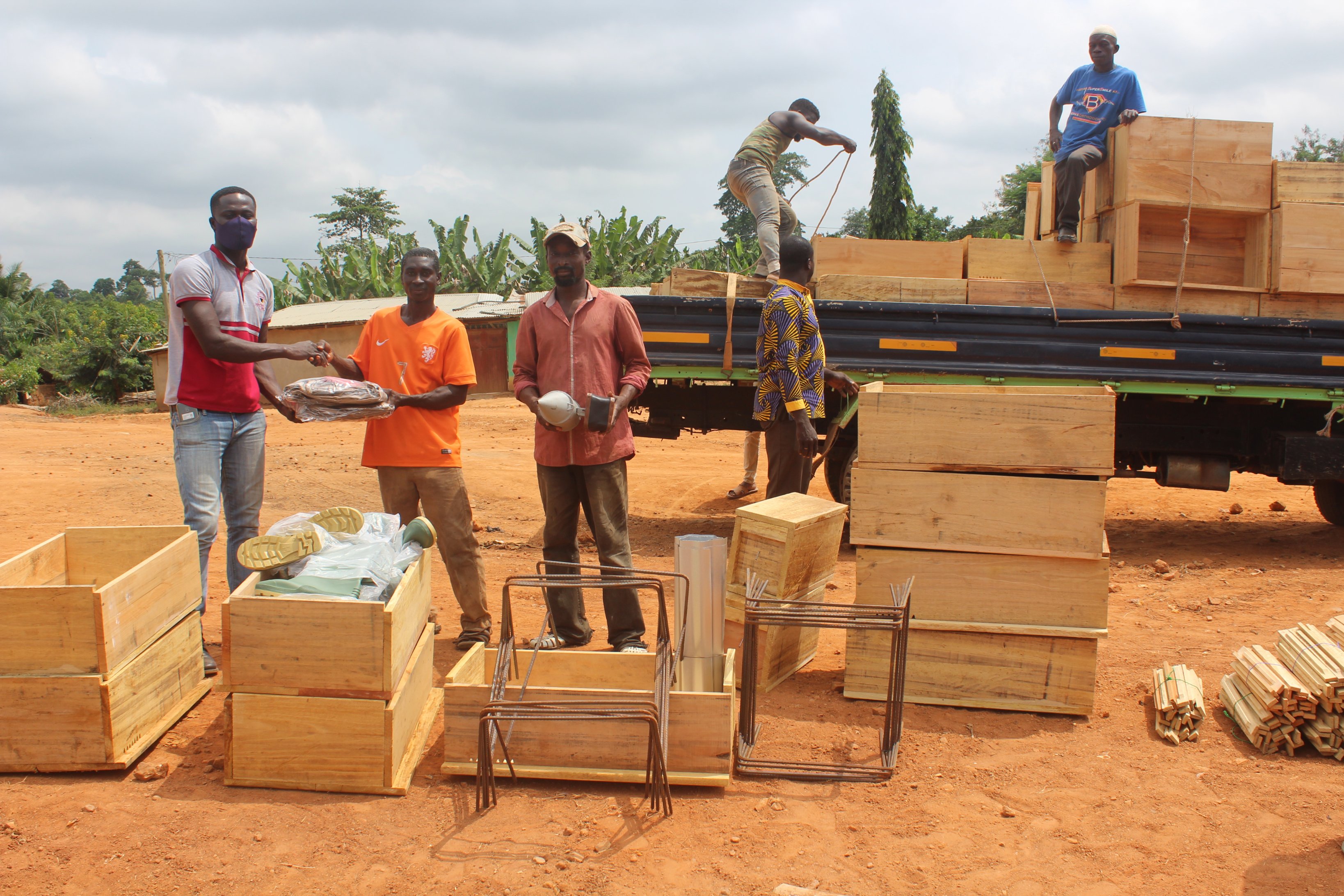 Read also Disappointed citrus farmers in A. A. K. district trained to produce honey from bees