Women, Technology and the Future
The spontaneous socio-economic misery the world is reeling from shows clearly the need to strategize for the future. From the angle of women agri-preneurs particularly, it is crucial to examine how stakeholder's efforts can influence understanding on how women can build long-term resilience for future crisis through sustainable mechanization and Technology.
Historically, agriculture has been done on a subsistence scale in our part of the world. Fast-forward to today, civilization has improved how people participate in the discipline [agriculture].
Despite this monumental upgrade noticeable with the introduction of liberal inputs, production capacity has never quite managed to keep the fear of food security at bay.
Indeed when the pandemic struck the most prominent concern was whether Ghana had the wherewithal to survive the threat of food shortages if the lockdown measure that prevailed at the onset [in March] of the pandemic had lingered.
While this stomach churning fears has whizzed away with the lifting of the lockdown, any forward looking person understands that something practical and timely must be done to ensure we achieve the capacity for long-term resilience in the event of any future crisis.
Women constitute a significant percentage of practitioners in the agricultural industry – with this undeniable influence you only need to introduce the unrestrained clout of mechanization and Technology, and we will be within touching distance of a robust food security base for Ghana today and in the future.
Currently there are start-up entrepreneurs and local enterprises that are able to deliver mechanization and Technology solutions to small farmers at affordable cost.
This trend must be encouraged – it has a huge potential to fuel a sporadic growth in the production capacity of farmers – most of them are women.
Other slightly more complex technologies like aerial images from satellites or drones, weather forecasts, and soil sensors that make it possible to manage crop growth in real time must become common place in the industry.
These very useful systems are able to provide early warnings in case of deviations from normal growth. There is also available technology that deals with precision farming.
This will give farmers an improved capacity to measure and analyze soil data like temperature, nutrients and vegetative health. This helps farmers apply the right fertilizer and irrigate their farms optimally.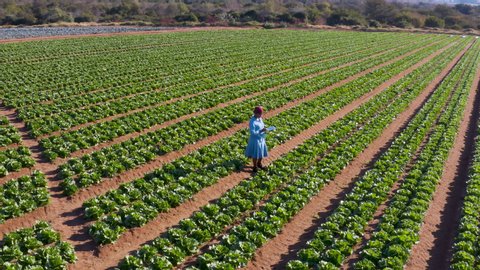 Reliance on technology not only reduces input waste but also serves to improve farm productivity. Generally, the improved reliance on technology will make farming more exciting for women practitioners to appreciate its wealth creation dimension.
Ultimately, digital agriculture should become part and parcel of women in the industry to support the development and delivery of timely, targeted information and services. These would then serve to make farming profitable and sustainable while delivering safe, nutritious and affordable food at all times.
Through the foresight of many industry firms, all manner of technologies are available to farmers across the country today. One would hope that the ambitious leap into reliance on agri-tech will be sustained and will consequently become the catalyst that spurs Ghana to attain robust food security that will stand the test of time and any future crisis of national proportion.
Mechanization and Technology have the potential to help agribusinesses address a range of challenges like gaining better access to customer and market price information, maximizing efficiencies along the value-chain; and promoting products cheaply and widely.